Happy Holidays OCC customers.
With the Holidays just around the corner, we are releasing these 3 icons for you to use.
To enable one these icons please go to the Account Dashboard > Setup > Design Customization > Online/Offline Icons and then scroll to the bottom and select which icon you like the best.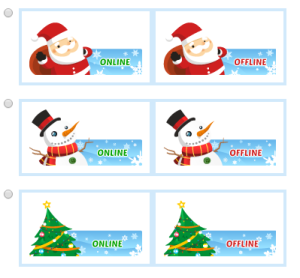 *Note this does not work with the new embedded chat