We have just released a new OCC Agent for Windows!
What's New
The new update includes the following new features:
1. Desktop Notifications
2. New icons within the application
3. Minor bug fixes
Desktop Notifications
Windows based customers will begin seeing notifications in the lower-right corner of their screens indicating new chat requests and visitor chat responses.
Without having to switch over to the OCC application, you'll be able to preview chat requests before Accepting/Rejecting (or ignoring) directly from these notification windows. As well, you will be able to see visitor responses while in chat sessions with them.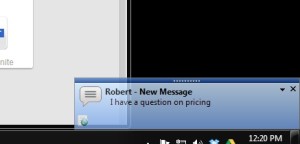 As usual, these notifications are optional and customizable from within your desktop application.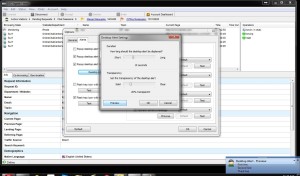 New Icons within the application
Rather than just features we decided to put some time into pretty-ing up the application a bit. You'll notice a few visual updates with this new version.
Here's some of the new icons you'll find:

Minor bug fixes
Improved proxy support.
—
Download it now here: OCC Agent
—
Tags: Desktop Notifications, Icons, Proxy